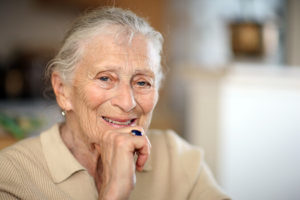 Seniors today have many options for staying healthy, and in-home aged care offers several benefits for ageing adults and their loved ones. Consider these benefits of choosing in-home aged care for your elderly loved one.
1. Stay in a Familiar Setting
After years of living in the same place, being uprooted is upsetting for many seniors. With in-home care, seniors can age in place without worrying about relocating. This is often more cost-effective than moving to a different home.
Many seniors prefer ageing in place over moving to an assisted living facility. If your senior loved one needs assistance to remain safe and comfortable while living at home, reach out to Better In-Home Care . Our dedicated in-home care workers can assist with meal prep, bathing and grooming, exercise, medication reminders, and
many other important tasks.
2. Prevent Fall-Related Injuries
When a senior lives alone, falling could result in serious injuries that may be difficult to detect. Having a care worker visit regularly means your loved one will not have to wait for help. Instead, he or she can rely on the care worker to prevent falls.
3. Stave Off Memory Loss
Age-related memory loss is preventable by keeping seniors mentally engaged. In-home care workers can keep a senior's mind active with games, puzzles, and stimulating conversations. For instance, asking seniors about their favourite travel destinations stimulates them to rely on their memories.
4. Treat Personal Hygiene Issues with Dignity
Families often have no problem helping their loved ones with meals, but things can get a little complicated when it comes to bathing and toileting. Hiring a professional care worker eliminates potential embarrassment seniors may have about letting their family members help. This preserves their dignity, and care workers can help seniors manage hygiene-related issues independently.
5. Boost Health with Proper Nutrition
Seniors can face difficulty getting proper nutrition. For instance, mobility issues can hinder seniors from chopping vegetables. Alternatively, seniors may simply choose not to eat alone. In-home care workers can assist the elderly with meal planning and preparation. If your ageing loved one needs occasional help with bathing, grooming, cooking, or other basic household tasks, or if you need time to attend to important personal matters, reach out to Better In Home Care a leading provider of live-in and respite care. North West Sydney seniors can maintain their independence while living at home with the help of our reliable respite care workers.
6. Promote Better Mental Health
It is important for seniors to have something to look forward to each day since they are vulnerable to depression. Being around cheerful care workers can increase a senior's happiness and reduce anxiety.
7. Enjoy More Socialisation
Isolation is a big concern for seniors, and Better In-home care workers can do more than just help seniors at their homes. Professional care workers can even take seniors to their favourite places. Whether they walk in a park or stop by a neighbour's house, getting out in the world gives seniors an opportunity to socialise and stave off loneliness. For many seniors in North West Sydney, NSW, live-in care is an essential component of ageing in place safely and comfortably. However, it's important for them to have care workers they can trust and rely on.  At Better In Home Care, we extensively screen all of our live-in and 24-hour care workers and only hire those who have experience in the senior home care industry. Our strict requirements ensure seniors can remain in the comfort of home with a reduced risk of injury or serious illness. To learn about our premier senior care plans, call us at 02-9051-1000 today.