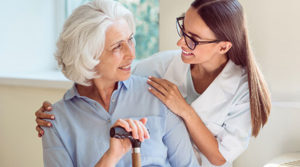 Caring for a family member can be difficult, and you might need to hire a professional carer. The best care worker will ensure your loved one's safety at all times. Here are some tips to use when searching for an ideal carer.
Look for Personal Qualities
Although a care worker does not need to be your loved one's best friend, he or she should be professional and friendly. Your loved one should always be comfortable with his or her care worker. If he or she does not like the care worker, the transition into aged care may be more difficult. In addition to asking questions and assessing the personal qualities of the care worker, be sure to ask for past references. Find out what other clients have to say. This can help you get a better understanding of the care worker.
When considering Better In Home Care families should make sure their senior loved ones have the resources they need to maintain their independence and remain healthy. Trusted in-home care professionals can assist seniors with daily tasks like cooking, bathing, and exercise, and they can also encourage them to focus on healthier lifestyle habits.
Clarify Job Duties
Create a job description for the care worker based on your loved one's daily needs. This may include cooking, cleaning, bathing, medication reminders, grocery shopping, and other activities. When interviewing the potential carer, present this list and see if he or she is uncomfortable with any of the items on the list. If so, you will need to choose another care worker. While you need to remain open to the required job duties, you do not want to compromise your loved one's care at any point.
Consider Specialised Training
If your loved one requires assistance outside of basic care, you will need to hire a care worker who has experience in that area. For example, if your loved one is confined to a wheelchair, choose a care worker who has worked with individuals who are disabled or have limited mobility. In this instance, the care worker should be comfortable lifting your loved one in and out of the bed or car. Hiring a care worker with specialised training means your loved one will receive adequate care based on his or her health condition.
Living with a serious health condition can make it challenging for seniors to age in place. However, they can maintain a higher quality of life with the help of professional live-in care. Sydney seniors can benefit from assistance with meal prep, bathing, transportation to the doctor's office, medication reminders, and much more.
Discuss Emergency Situations
Ageing adults experience certain changes in their health, some of which tend to be more serious than others. Find out if the care worker has had to handle an emergency in the past. Ask how he or she handled the situation, and determine if the answers are to your liking. There is no guarantee that your loved one will have an emergency, but you want to choose a care worker who is prepared to take on the challenge should it occur.
Observe Communication Skills
You shoul
d choose a care worker who is good at taking notes and assessing your loved one's daily activity. Since you are not constantly around, you will need to know if your loved one experiences any changes in his or her health and wellbeing. This gives you time to report those changes to the doctor and find a solution before the health issue progresses.
Whether your elderly loved one needs part-time assistance with basic household chores or you need a break from your caregiving duties, the Better In Home Care experts are here to help. All of our respite care services are backed with a 100% satisfaction guarantee, there are no hidden fees in our contracts, and we never ask our clients to sign long-term contracts. To learn about our premier senior care plans, call one of our friendly Care Managers at 02-9051-1000 today.