NDIS Support Coordination
A Support coordinator is a person assigned to you or chosen by you, funded through your NDIS plan. Their job is to help you evaluate priorities, set goals, connect with services and implement support.
Support coordination is not given to everyone who has an NDIS plan. It is given to those who need a little extra help to get them to a level of independence where they can manage their priorities alone.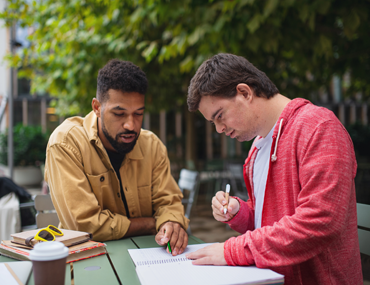 There are three levels of support coordination that can be included in a plan:
1. Support Connection
2. Support Coordination
3. Specialist support coordination
The level of support coordination you receive will depend on what the NDIS agree upon.
Support Coordination = Empowerment
Better in-Home Care has an experienced team of support coordinators, with the skills and knowledge to support participants living with physical disability and mental health. They will work with you to develop the skills and therefore the confidence to achieve your goals.
Our Support Coordinators have 1 goal, and that is to leave you feeling empowered and heard
Your Support Coordinator will assist you to:
» Use your NDIS funding to meet your goals
» Manage your resources to get the best possible outcome from your plan
» Access the NDIS portal and monitor your funding.
» Assign the Allied health professionals needed for any therapies you need.
» Prepare all the information needed for your NDIS plan review meetings.