High Intensity
We understand that when people have complex health conditions, they may require special care and support.
Our trained and experienced support staff can provide a wide range of supports during the day and night.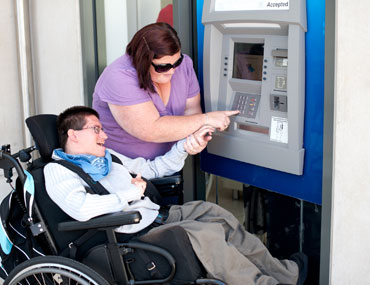 High Intensity care plans are prepared by a Registered Nurse (RN), and additional training is provided to your support workers. The RN will continue to work with your support staff to ensure they are competent and are the right person to be supporting you.
Sleepover
Your support staff will provide a few hours of support before going to bed. Your support staff will have a designated place to sleep until you need them next.
Active Nights
Our dedicated Night staff will offer ongoing, active assistance with the reassurance that a support staff will remain awake and support throughout the night.
Personal Care and Hygiene
Bathing and Dressing
Toileting
Catheter/Bowel Care
Hoist/Transfer
PEG feeding
Mealtime assistance
Medication Prompting
Sometimes people may simply forget to take their medication on time. Our support staff will follow the care plan and remind/prompt the participant of the time and ask if they have or are going to take their medication.
Specialist Care
Sometimes people live with conditions that require extra care and support. Our dedicated team of qualified nurses can provide you with assistance you need within your own home.
Private Nursing
Allied health support services